Ayrshire School of Complementary Therapies
Established since 1997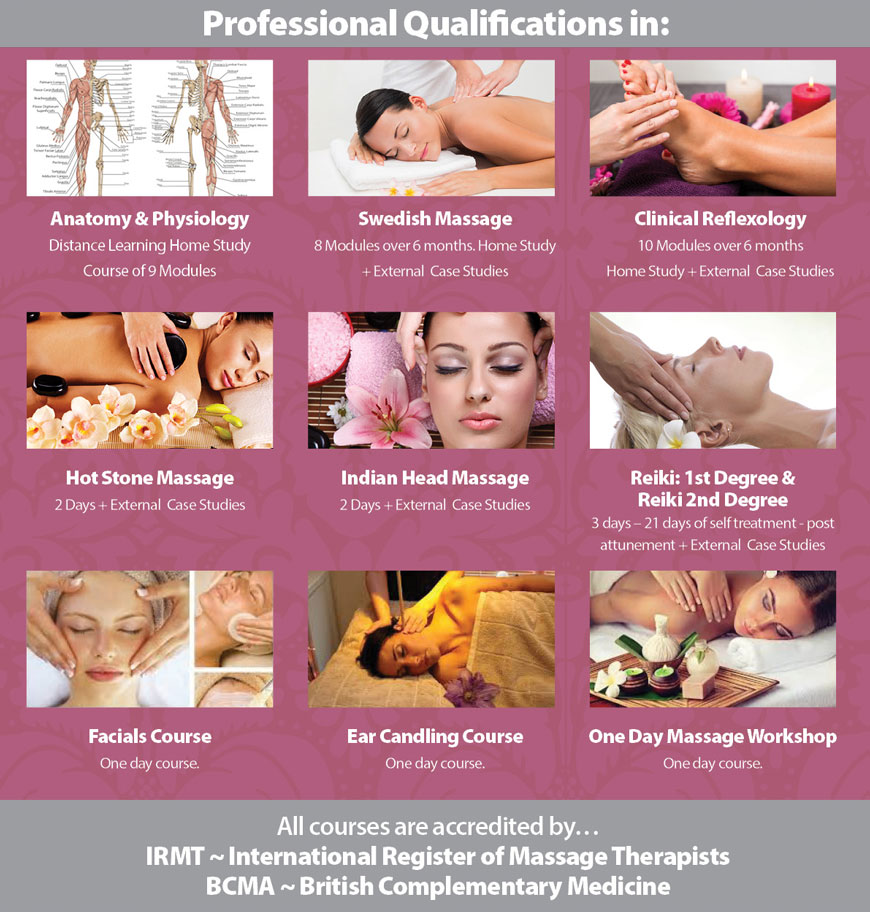 The ASCT was established in 1997 to provide professional Complementary Therapies to the specified standards of the IRMTEB. (International Register of Massage Therapists Examination Board)
The School is fully registered and insured and has been approved as an Independent Training School by the BCMA.(British Complementary Medicine Association)
Principal Tutor, Barbara Davies, is a former ITD qualified Trainer.

All Courses are kept to small numbers 4/6 to ensure students receive individual attention.

Tutors Required - Click for more information

Courses Available
Diploma Courses:
Swedish Massage
Clinical Reflexology

Certificate Courses:
Hot Stone Massage
Indian Head Massage
Facials
Ear Candling
Facial Reflexology
Hand Reflexology
Reiki 1st & 2nd Degree
New Back Massage Course

ONE DAY MASSAGE WORKSHOP
An introductory Course to use at home on the family for aches & pains or relaxation purposes without intensive study & exams or a professional qualification.
Topics Covered:
* Benefits of Massage * Contra-indications * Health Safety & Hygiene
* Techniques of Massage * Effects of Massage on Body Systems
CERTIFICATE OF ATTENDANCE AWARDED
NB: Also suitable for potential students to try before enrolling on formal training course OR couples who both have demanding jobs which create repetitive muscular tension in the Neck Shoulders and Back

Forthcoming
Courses 2022:
July 2022
Reiki 2nd Degree Course
August 2022
Facial Massage Course
Tutor Training Course
September 2022
Swedish Massage Course
Clinical Reflexology Course
October 2022
Hot Stone Massage Course
For further information:
Enquiries to: btdbdd@gmail.com or contact 07817 764341
Visit: www.irmt.co.uk | www.bcma.co.uk | www.holisticinsurance.co.uk